Open Banking is here 🎄🎅
28th Dec 2018
---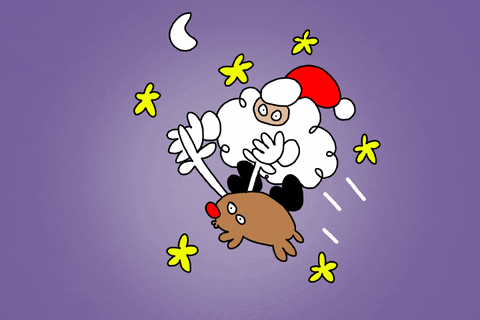 Merry Christmas everyone from Nivo! I hope you're all looking forward to the new year. I promised big things in my last feature update and big things are indeed here! Two big features no less!
Feature 1: Open Banking
I know many of you are incredibly interested in what open banking is going to mean for your organisation. For those that aren't familiar, open banking has mandated the big banks in the UK to build APIs that trusted third parties can hook into. These APIs can be used to obtain transactional data direct from the bank for a person's payment accounts. It can also be used for creating payment instructions. To do this the account owner (the end user in Nivo) has to have provided permission and to have authenticated with their bank.
Nivo is now the perfect platform for experimentation with these exciting technologies. We've teamed up with TrueLayer to offer this service. Initially, we are offering a service to pull transactional details. To use it, go to the + menu in Nivo Hub when the Nivo channel is selected and click "Request Bank Details". This will post a card in the end user's message stream which looks something like this:
Once pressed the end user will then go through the following:
Provide permission to obtain info
Choose the bank they are providing permission for
Authenticate against their bank credentials (this varies bank by bank)
Once they've completed that, the end user and your agents both receive a notification in the end user's message stream to say access is provided. The end user has the option to press the "Press to give permission" button in their message stream as many times as they like to permission more banks if desired. To access the report(s) cycle to 'Reports' in the fourth column and press the one you want to access. You'll then get a report with some summary graphs which can be filtered and sorted as you like. You can also export the data into a CSV file. You can see we do categorise where possible and we're expecting this to be improving in coming weeks and months.
Some key points to note:
If you want to test the service and if you don't want to share real account credentials, we can create some test account credentials for 'Mock Bank'. Just get in touch and we'll provide username(s) and password(s) to use which will be specific to your organisation.
The service uses scraping technology as well as open banking. When the end user selects their bank, an "OB" in the top right of the logo designates an open banking service. The open banking services are all towards the bottom of the list. Be aware that many banks (e.g. Barclays, Lloyds and HSBC) are listed twice (open banking and non-open banking). If end users struggle with one then you can offer the other (and if that fails, get a bank statement via photo or file upload).
We will be issuing revised SaaS agreements to cover this new service and also to outline the commercials. There won't be a need to sign the agreement again. For platinum plan customers, you will get 20 active connections for every agent account you have.
As you experiment with the service, do keep us in the loop. We want to know how easy end users find it and how useful it is to you and your organisations. One of the reasons Nivo is so great is that you can offer end users an alternative at any point (like providing photos or soft copies of bank statements). If you want to offer all customers the opportunity to create a link to their bank data when they first come into your channel in Nivo, let us know. We can easily add the card to your initial automated messages.
Feature 2: Improved deep links
Deep links have been an incredibly useful and effective tool for many of you to easily get your customers onto Nivo. Previously, for the deep link to take end users directly into your channel, the deep link had to be created by someone clicking "SMS invite to Nivo" in Nivo Hub. That now isn't the case. New deep links work wherever an end user clicks on them. Assuming they are on a smartphone, the deep link will take them to the relevant app store if they don't have the app. If they have the app, or once they have it, the end user will then be directed straight into the relevant channel.
What this all means, is that you can now distribute deep links anywhere (e.g. over email or on websites as well as in SMS messages) with confidence.
One more tip
Every now and then we hear reports of end users who are struggling to download the app because they have forgotten their Google or Apple credentials. There are actually a couple of good web pages for this from Google / Apple which you can SMS out to users to help. It isn't as difficult as they may think getting their credentials reset.
https://support.google.com/googleplay/troubleshooter/2402620?hl=en
https://support.apple.com/en-gb/HT201487
Happy New Year
We're really looking forward to working with you all through 2019 and beyond. There are lots of exciting developments to come which are only going to make the service even more powerful for you and your customers.